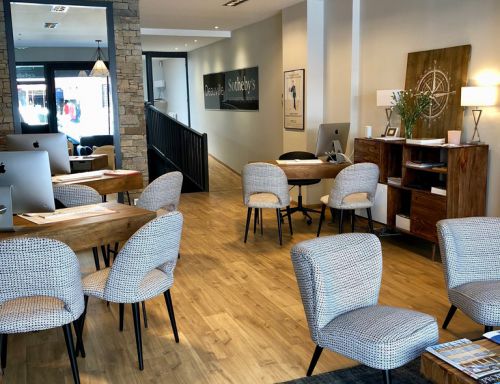 Our agency
The agency has a contemporary and elegant style, ideally located in the strategic heart of Deauville, a few steps from the place Morny, the beaches, restaurants, shops and hotels.

Our business is mainly on the old lower Normandy (Basse Normandie) and the Department of Calvados.

However, our field of business can also intervene in some other location such as the Department de l'Eure (27), Département de l'Orne (60), Department de la Manche (50) and the département de la Seine Maritime (76). Our real estate targets are properties with a unique charm, character, and sometimes with an history.
Such as some Norman Manor which can from the 16th, 17th and 18th, type d'Augeron, the castles in the countryside, the old presses or beautiful longères, contemporary property designed by architect , beautiful apartments in the heart of the city or on the waterfront, remarkable villas and equestrian properties. Those properties are for sale, long term or seasonal renting.

View listings of the office